Client comments

"I just wanted to thank you both for all the help and hard work that you invested in Brian. The work paid off in the form of a partial football scholarship from Stonehill College in Massachusetts. Once coach told us that every time the head coach would insert the DVD; he would say that he wanted that kid. I know the quality and professionalism of the DVD was a factor in receiving the scholarship along with Brian's play on the field. Again, thanks for everything and I am trying to inform the players at Aberdeen to invest in their future with WareTech Studio."Ben and Sheila C.

"The video for the Dedication Ceremony was incredible.  The VFW is going to use one of the copies to send to their national headquarters as they are nominating Thomas for National Eagle Scout of the Year.  Keep your fingers crossed! Once he is officially approved as an Eagle Scout, we will be planning a banquet and I would love for you and Jon to tape and photograph that as well.  We'll keep you posted." Joanna S.

"We've never seen a wedding video done with such excellence and care! The Footage was absolutely awesome, catching moments that we didn't realize were going on! From beginning to end, nothing but the AMAZING!... A Movie Trailer??? Are You Kidding??? We can't stop talking about you guys!!!! We'llmake sure that you're at the top of the list when someone needs their precious moment captured on "The Big Screen"... God Bless You and Your Work..."Melanie and Jeremy W.

"I can't thank you enough for "The Treasure". Your time and efforts to film and edit the two state games is much appreciated! Thank you. Coach Cliff"[A Thank You card from the Coach of the Maryland State Youth Football Champs (70lb) for 2010 season.]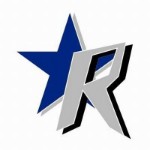 Raiders Drum and Bugle Corps
I want to thank you for all your efforts in capturing and providing us with some great memories of the corps throughout the summer. The kids, staff, and fellow parents were extremely please with the content on our media channels and I got nothing but great responses from the rest of our drum corps community. I truly appreciate all that you were able to accomplish for is this summer. I wish nothing but the best for David as he continues his drum corps career and I thank you for reading this message. Regards, DeLano Bonner Executive Director Raiders Drum and Bugle Corps